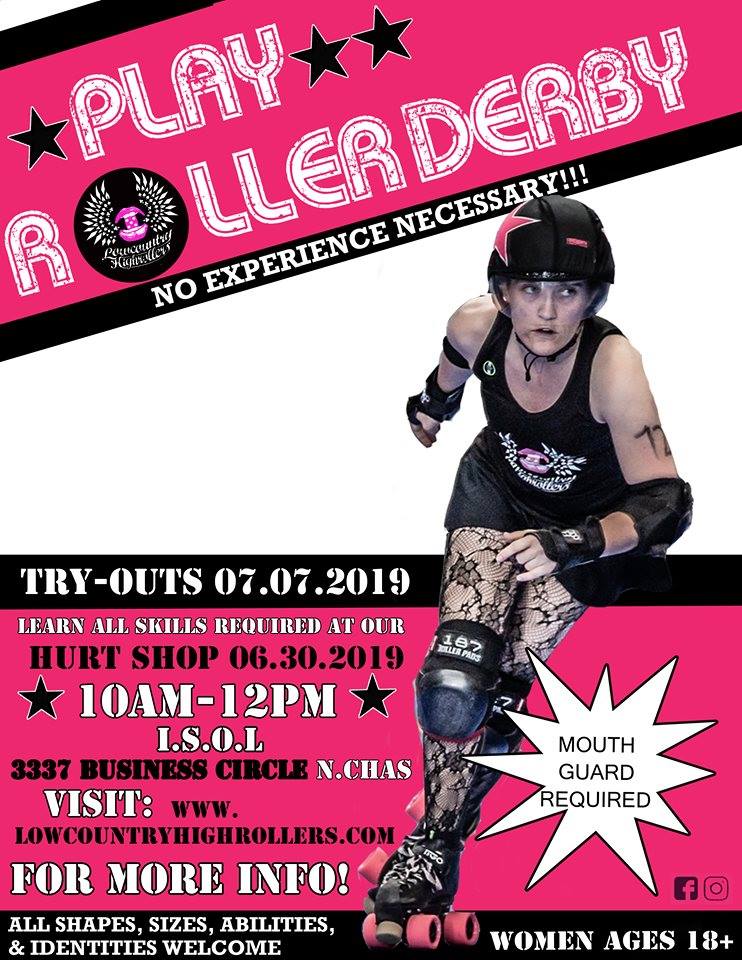 Have you ever been curious or asked yourself "I wish I played Roller Derby?" Well, here is your chance!
Lowcountry Highrollers are offering you a bootcamp style class on not only how to skate but the basic tools you need to complete our tryouts!
We are recruiting and looking for all body shapes, sizes, ages, etc. Come be a part of something amazing!
The Details:
6/30 Hurt Shop: $10
7/7 Tryouts: $25
Hurt Shop + Tryouts: $30
Bring a mouthguard which can be purchased for around a dollar at Walmart, Target, Dicks, etc.
Bring comfortable clothes that you would workout in and tennis shoes!
Also, bring some water to stay hydrated!
We do have limited loaner gear which includes:
Skates (limited availability)
Knee Pads
Elbow Pads
Wrist Guards
Helmet
If you will be needing to borrow gear please reach out to the Training Committee ahead of time because this will be first come, first serve.
Any further questions regarding Hurt Shops or Tryouts please contact:
[email protected]
Hitting not really your thing? Still want to be involved? Our Referees also must skate to keep up with the skaters zooming around the track! If you like blowing whistles and fast paced action please contact Frito at: [email protected]
We are looking forward to meeting you and we hope that you can become part of our LCHR family!