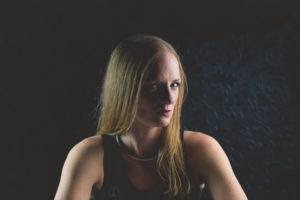 How long have you been a part of the league?
1 year.
What are your expectations for the upcoming season of derby?
I'm excited to have a full season of (kind of) knowing what the he** is going on. 🙂
So far, what has been your scariest or most intimidating moment in your derby career?
Skating against Tara B Down…lol.  Just kidding.  It was definitely my first scrimmage at practice.
Do you have a favorite derby team to cheer for (other than LCHR)?
Is it band wagon to say Victoria?