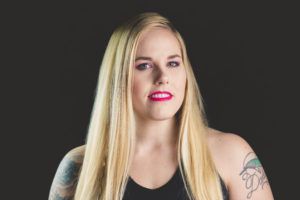 How long have you been a part of the league?
Fresh Meat class of 2011!
What are your expectations for the upcoming season of derby?
I have pretty high expectations this year for myself and my team. I am on the Training Committee this season and I have a lot of ideas and plans I would like to train and coach with. I expect to work hard and improve on my own skills as well. I also expect to have a lot of fun at away games with my team mates, that is always just the best!
So far, what has been your scariest or most intimidating moment in your derby career?
I think the most intimidating thing in roller derby for me is taking on Leadership roles within the league. I have been captain of the Allstars and also on the Training Committee multiple times and it is always tough making important decisions and knowing the right things to do.
Do you have a favorite derby team to cheer for (other than LCHR)?
I love to root for my local surrounding teams, CQS and the Regulators. I also like Denver Roller Derby, they are very inspiring!