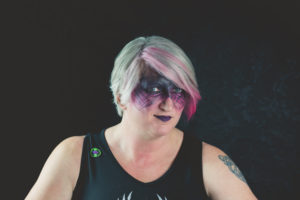 How long have you been a part of the league?
7 years.
What are your expectations for the upcoming season of derby?
Work hard on the basics and improve my individual skills and to be the best teammate I can be.
So far, what has been your scariest or most intimidating moment in your derby career?
My shoulder injury.  It was a long painful road back from surgery and there were many times when I nearly gave up.
Do you have a favorite derby team to cheer for (other than LCHR)?
My favorite actually varies from year to year but I love cheering for the underdog.