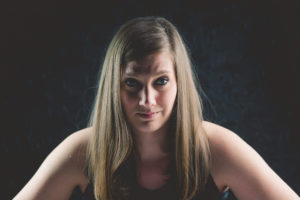 How long have you been a part of the league?
I joined Meat Locker in August of 2014, and made the team January 2015.
What are your expectations for the upcoming season of derby?
To play to the best of my ability.

So far, what has been your scariest or most intimidating moment in your derby career?
First Allstar game as a jammer.  
Do you have a favorite derby team to cheer for (other than LCHR)?
Minnesota Rollergirls!!  Be aggressive, passive aggressive!!