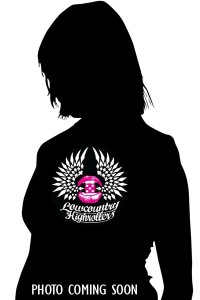 How long have you been a part of the league?
1 month.
What are your expectations for the upcoming season of derby?
Trying to focus more on being a small part of a bigger unit rather than a solo player. 
So far, what has been your scariest or most intimidating moment in your derby career?
State Wars against Team Texas. 
Do you have a favorite derby team to cheer for (other than LCHR)?
ROSE CITY WHEELS OF JUSTICE OF COURSE!!