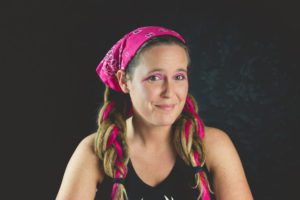 How long have you been a part of the league?
New.
What are your expectations for the upcoming season of derby?
To better myself as a skater & become a more active member in the community with an amazing group of women.
So far, what has been your scariest or most intimidating moment in your derby career?
Falling.
Do you have a favorite derby team to cheer for (other than LCHR)?
No.