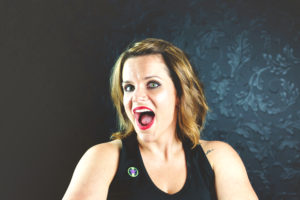 How long have you been a part of the league?
About 2 weeks! 🙂
What are your expectations for the upcoming season of derby?
I hope to improve my own skills while learning to compete with my new league.  I'm looking forward to building new relationships on and off the track. 
So far, what has been your scariest or most intimidating moment in your derby career?
Honestly, watching Smackaveli break her leg when we were in Fresh Meat years ago. She was a trooper, but I'll never forget looking at my other freshies and each of us wondering what we'd gotten ourselves into.
Do you have a favorite derby team to cheer for (other than LCHR)?
I've been a fan of Rose City for years. Lauren Mutch is kind of my girl crush.