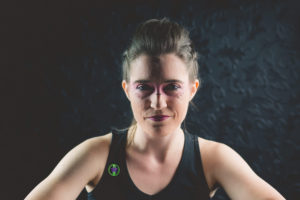 How long have you been a part of the league?
Since 2011.
What are your expectations for the upcoming season of derby?
To push myself to be the best I can be.  To be a dependable teammate.  To have a great season!
So far, what has been your scariest or most intimidating moment in your derby career?
During an invitational, I got to jam against one of my derby heroes.  (Who shall remain nameless because I don't like to fan girl.)  But oh my gosh it was both the most exciting and most terrifying moment.