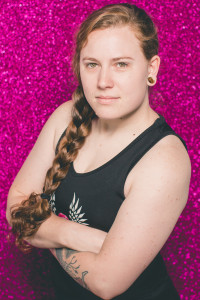 How long have you been a part of the league?
Since August 2010.
What are your expectations for the upcoming season of derby?
Looking to build the teams up to being more successful and seeing our newer skaters flourish.
So far, what has been your scariest or most intimidating moment in your derby career?
My most intimdating moment was standing on the jammer line next to Snot Rocket Science in Pittsburgh, but I ended up with lead jammer and a 3-0 jam, so it worked out alright 🙂
Do you have a favorite derby team to cheer for (other than LCHR)?
Montreal's New Skids on the Block, Bay Area, and London.