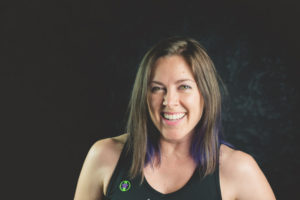 How long have you been a part of the league?
I transferred to LCHR in November 2017.
What are your expectations for the upcoming season of derby?
I hope to become a valuable member of this team as we advance in the international WFTDA rankings.
So far, what has been your scariest or most intimidating moment in your derby career?
A moment? Holy sh*t, every day is at least a little scary and intimidating. Putting myself out there to try new things that include getting my ass kicked is both awful and exhilarating. Derby is a roller coaster!
Do you have a favorite derby team to cheer for (other than LCHR)?
Being from Oregon, The Rose City Rollers are my big sisters and I have to cheer for them! I will also always be cheering for my first home, Cherry City Roller Derby in Salem, Oregon. Unless they play LCHR at the Dust Bowl this year, of course.