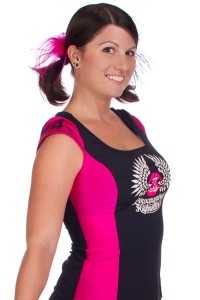 How long have you been a part of the league?
2009-2014, 2017-present.
What are your expectations for the upcoming season of derby?
I'm looking forward to having fun with my team mates and representing Charleston and the Highrollers in the derby community.
So far, what has been your scariest or most intimidating moment in your derby career?
Walking into my first LCHR practice!
Do you have a favorite derby team to cheer for (other than LCHR)?
The San Diego Starlettes (where I first learned to play) and El Paso Roller Derby (who welcomed me while I was in El Paso on a long work assignment).