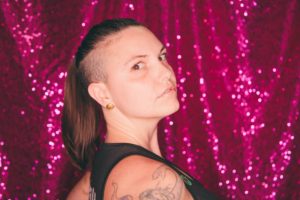 How long have you been a part of the league?
Coming into 3rd season.
What are your expectations for the upcoming season of derby?
Stronger, larger league.
So far, what has been your scariest or most intimidating moment of your derby career?
Getting smashed by Stephanie Manie when trying to block Kamazi Kitten
Do you have a favorite derby team to cheer for (other than LCHR)?
London