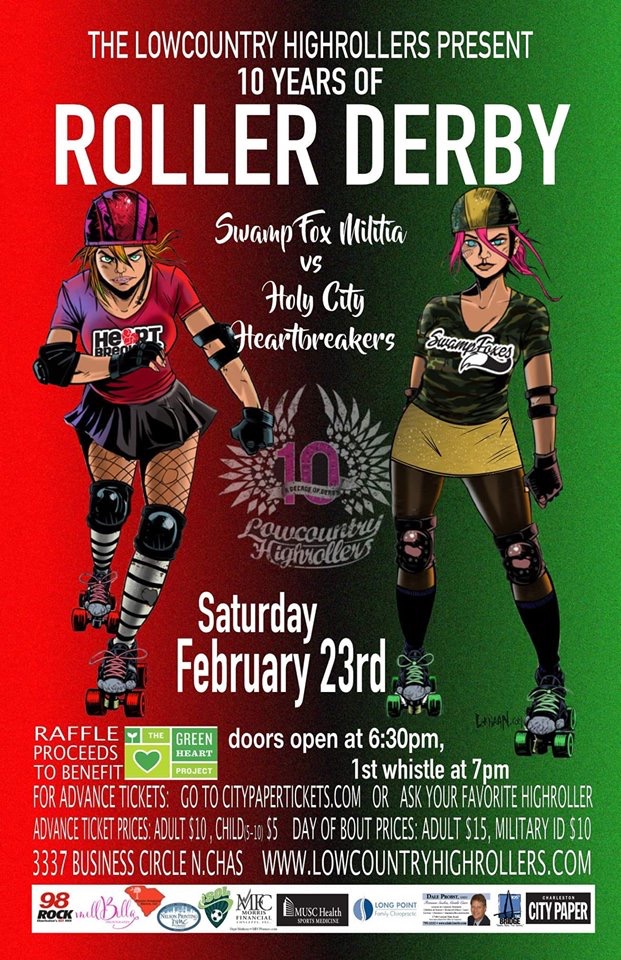 We are getting ready for 2019 by kicking off with our season opener!
We decided since its the 10 year anniversary since our first bout held in 2009, our bout themes would pay homage to LCHR over the ages.
February 23rd will be dedicated to bringing back the original home teams, the Swamp Fox Militia and the Holy City Heartbreakers!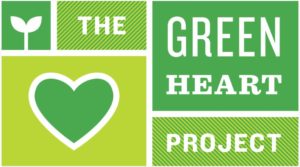 Our charity for the entire year is the Green Heart Project  http://greenheartsc.org
They build garden based experiential learning projects and school garden projects to educate people and cultivate the community through growing, eating and celebrating!
Beer and Wine will be available at the game so don't forget to bring your IDs and parched palettes.
Food Truck will be Espettos on Wheels – specializing in Brazllian cuisine.
https://www.facebook.com/espettosonwheelschs/
After the games are over, head over to the afterparty at The Mill for a meet and greet with the skaters! See who was chosen as MVPs for both sides. Enjoy drink specials, just for coming to see us.
Advanced tickets are $10 – Get theme here!
BUY MORE & SAVE $$$ – Buy 10 or more adult tickets and get $2 off each ticket!
Adult tickets are $15 at the door on bout day!
Purchasing at the door? Ask about our Military Discount!
**A note on parking: we have parking attendants walking around to make sure you are good to go! If you are unsure please ask, they are there to help!